Cartagena de Indias
Stil Hotels & Resorts
Our hotel in Cartagena de Indias is located in the north of Colombia and is a top-quality destination on the Caribbean coast. The stunning beauty and importance of its landscape led to its being declared a World Heritage Site by UNESCO in 1984. In addition to the charms of its Spanish-American colonial architecture, the city boasts attractions such as a vibrant nightlife and spectacular landscapes. The city's beaches invite you to explore, relax and have fun in the refreshing breeze and the warm waters of the sea.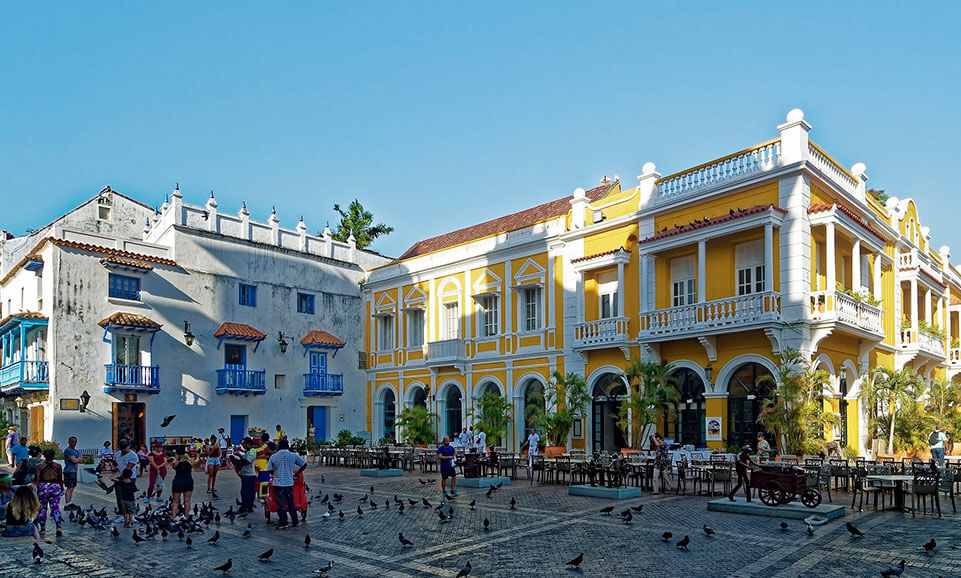 What to see
Cartagena's beaches are the ideal setting for enjoying the sun, sand and sea. Most of the year you'll enjoy sunny days, free of tropical storms, and the warm waters are ideal for water sports and all kinds of beach activities. The city boasts such great beaches as Manzanillo del Mar, La Boquilla, Bocagrande, El Laguito, Castillo Grande, Playa de la Peninsula de Barú, Playa Marbella, Playa Azul, etc. Which one do you fancy? Staying at our ideally-located hotel in Cartagena you can choose whichever you like whenever you want.
What to do
Cartagena de Indias boasts a major historic centre, ringed by ancient walls that bear witness to a past where pirate attacks and pillaging were regular occurrences. In addition to delving into its history by tracing its cobblestone streets, you can explore the impressive Castle of San Felipe de Barajas, before conducting a tour of stunning old churches and famous monuments such as those dedicated to the Indian Catalina, 'las botas viejas' (literally, the old boots) and Pegasus. You can also visit the naval museum or La Serrezuela Shopping Centre if you book your accommodation at our cosmopolitan hotel in Cartagena.